I'm Martino Chiti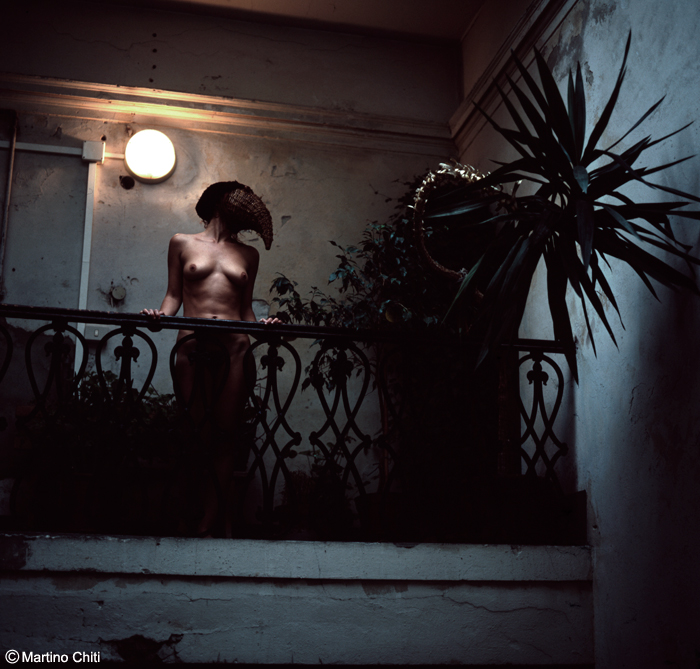 Photographer, director and video designer. He studied cinema at the University of Florence and moved to Madrid where he attended a three-year master's degree in photography. He moves between multiple areas of art and communication studyng the relationship between society and individual. He use to build installations melting still images, video and sound landscapes as well. He's in continuous search for new experimentation.
He makes reportages and documentaries related to human and social aspects: a sociological study about the Vajont tragedy and the analysis of diasporas in modern migratory flows, between other. His experimental shortfilm Mina, which analyzes kidney disease in Nicaragua as part of an international medical cooperation project, has participated at festivals in Italy, USA and Colombia.
In 2013 he founded Proforma Videodesign, an agency focused on virtual scenography, projection mapping and installations for events, festivals and brands. In 2016 he worked on a video installation for the inauguration of the new contemporary art area to at the Opificio Golinelli in Bologna. In 2017 he performed the virtual sets for "Egon, introspettiva da Klimt a Schiele", a multidisciplinary theatre work. In 2018 he produced the video installations for ECOC, European Conference on Optical Communication, in Rome. In 2018 he created part of the immersive contents for "Modigliani Opera" displayed at the Reggia di Caserta. In 2020 he performed the virtual scenography for "Goldberg variations" a show for three strings, a body and images. In 2018 he founded IMMERSIVA, an agency producing videomapping and theatre show. In 2021 he realized the videomapping "Mirandola: A riveder le stelle", for the reconstruction of the church destroyed in Mirandola during the 2012 earthquake. With Proforma Videodesign is part of the Italian Digital Art Experience between the top creative studios in Italy.
Since 2013 he become Lila's father.
martinochiti@gmail.com